Meet Our Team
The Westin Cleveland Downtown redefines efficient service with an effortless style and gracious attitude that ensures a truly unforgettable experience. Learn more about our executive team: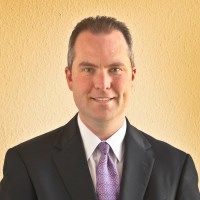 Ryan Bunker
General Manager
Ryan Bunker is the General Manager of the Westin Cleveland Downtown, where he uses his passion for hospitality industry to drive the day-to-day operations of the property.
Bunker boasts an extensive background in sales and marketing within the hospitality industry, having come up through the ranks from sales manager to holding the position of director of sales and marketing at numerous luxury properties in Arizona.
Outside of work, Ryan is interested in video production, having originally studied cinematography before entering the world of hotels.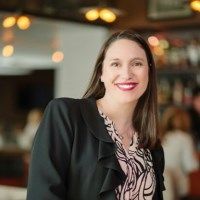 Karen Troyer
Director of Sales and Marketing
Karen Troyer is the Director of Sales and Marketing at The Westin Cleveland Downtown, where she is responsible for overseeing the sales and marketing programs, ensuring that action plans are carried out and that goals are obtained. Troyer has an accomplished background in the hotel industry and brings years of experience to the newly opened hotel.
Prior to joining The Westin Cleveland Downtown in 2014, Troyer served as Director of Sales for The Sheraton Cleveland Airport for two years where she strategically realigned the sales and events team and also created and introduced a sales call processing program.
Troyer started her hospitality career as a Sales Manager for Residence Inn by Marriott and was quickly promoted to Director of Sales. As a result of her management skills, Troyer led the sales team that was awarded Marriott's 2005 South Central Region Extended-Stay Sales Team of the Year. Throughout Troyer's nine years representing Marriott, she led additional award-winning hospitality sales teams and exceeded sales and marketing goals in every position she held within the company. While employed by Marriott, Troyer earned accolades including: Chairman's Circle status in 2011 and one of Marriott's highest honors, the 2010 Leadership Excellence Award, for her outstanding efforts, services and contributions that exceeded the leadership team's and client expectations in her role as Account Executive. She also was named a Ritz-Carlton 5-Star Leader of the Quarter in 2006 while serving as Group Sales Manager at The Ritz-Carlton Cleveland.
Troyer graduated Magna Cum Laude from the University of Pittsburgh with a Bachelor Science in Psychology.
Monica Dvorak
Director of Catering Sales
Director of Catering Sales Monica Dvorak is not only passionate about events, she's passionate about great food. As a classically trained chef with a degree from The Culinary Institute of America, who also has extensive experience in catering sales, Monica has the knowhow to execute unforgettable events for her clients.
Monica started her career in the kitchen at The Inn at Turner's Mill, and then made the move from back of house to front of house after earning a degree in Hospitality Management from Kent State University. Monica is known among her peers as one of the best in the business, and she was recently recognized as the 2017 Ohio Hotel & Lodging Association Cleveland Stars of the Industry Manager of the Year.
Outside of the hotel, Monica enjoys spending time with her family, practicing yoga and cooking/hosting family and friends.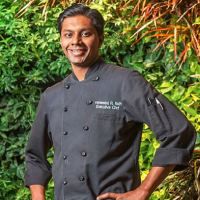 Executive Chef Vishwatej "Vishu" Nath
Urban Farmer
Executive Chef Vishu Nath leads culinary operations at Urban Farmer at the Westin Downtown Cleveland with a repertoire of cuisine and hospitality expertise from around the world. Upon assuming his role in October 2015, Nath continues to man the farm-to-table steakhouse menu with a sensible philosophy, assuring that preservation of ingredient origin and top quality remain in the spotlight. "We must give respect to the components that our farmers have taken the utmost care to grow and allow us to showcase," he says. "It's those great, deep-rooted friendships with our farmers that inspires me to let ingredients speak for themselves."
Nath always aspired to be a chef and first took an interest in pastries. He invested time in learning how to craft sweets and won a local pastry competition at the state level in his hometown Hyderabad, India, which Nath says confirmed his decision to pursue culinary arts. He went on to earn a hotel management degree in 2003 from the Institut Hotelier Cesar Ritz in Le Bouveret Switzerland and completed culinary training in Geneva, where he launched his kitchen career working on the hot line. The transition from sweet to savory budded naturally for Nath, comes from a very culinary-minded family. "I come from a lot of diversity in my family—my father was an industrial caterer and my older brother an accomplished executive chef himself," Nath explains. "I have always had the pleasure of enjoying great meals cooked in many different ways at our dinner table, almost like a buffet from around India. The people in my life and food they made has always been a great source of inspiration."
Aligning his capabilities with a craving to succeed, Nath quickly climbed the restaurant ranks and progressed from a mid-level manager to executive chef with Vail Resorts Management Company. At the height of his leadership, Nath was responsible for four resorts in a national park setting, producing upwards of 12,000 meals a day while managing a brigade of 250 team members. "The experience was beyond humbling," says Nath, who held executive chef positions with the company in cities across the United States for more than a decade. In October 2015, Nath moved across the country in a U-Haul—and naturally turned it into a culinary adventure—as he began a new culinary chapter with Sage Restaurant Group at Urban Farmer Cleveland.
Outside the kitchen, Nath enjoys reading, exploring local restaurants, and playing a good game of chess.
Andy Hata
Urban Farmer General Manager
With a dedicated team in tow, General Manager Andy Hata oversees farm-to-table steakhouse Urban Farmer Cleveland adjacent to the Westin Cleveland Downtown hotel, as well as the property's coffee shop, in-room dining, and banquet programs. At the helm of the dining operations, Hata ensures excellent service while supporting enticing culinary concepts and maintaining Sage Restaurant Group's sustainability and eco-friendly initiatives. "I consider it a great part of my responsibility to ensure sustainable sourcing that supports the locals," he says.
As a leader, Hata sees himself as a facilitator, creating environments in which individuals find success while pursuing their passions, and teams collaborate to create memorable experiences for guests. His innate love of cuisine as a multifaceted sensory experience also informs his management decisions. "I love the world of restaurants— we take such a basic human necessity and create an environment in which it becomes art, theatre, entertainment, social catalyst, and so much more."
Born in Japan and raised in Hawaii, Hata's traditional Japanese
upbringing instilled strong values of respect, discipline, and hard work, as
well as a deep appreciation for food and where it comes from. "For every
grain of rice left in the bowl, my elders reminded me of the farmer who had to grow and harvest it," he says. Hata attended New York's Syracuse University to earn his B.S. in hospitality and entrepreneurship in 2007, and studied abroad at Le Cordon Bleu in Paris, receiving a diplôme de cuisine and certificate d'oenologie for his mastery of cuisine and wine.
Hata traveled to New Zealand next to work as supervisor and sommelier for The Spire Hotel in Queenstown, then spent the harvest season as a vintage worker for Rippon Winery and became Certified by the Court of Master Sommeliers. He continued on to Australia in 2008 as head sommelier and manager for Vue de Monde atop the iconic Rialto building, and earned his Level III certification from the Wine and Spirit Education Trust. By 2011, Hata found himself back in the States managing the Georgian Restaurant and Terrace Lounge at the Fairmont Olympic Hotel in Seattle, until he moved to Portland, OR to lead upscale Italian spot Nostrana.
Throughout his career, Hata takes every opportunity to live, work, travel, and study abroad, gaining comprehensive experiences of Europe, Singapore, Fiji, and more. "To really understand food and drink, you need to live with the people and immerse yourself in the cultures that live out the world of gastronomy that we all read about," he says.
His tenure with Sage Restaurant Group began in 2015 as the assistant general manager of food and beverage for Urban Farmer and Departure at The Nines Hotel in Portland, OR. In preparation for the 2016 Republican National Convention in Cleveland, SRG brought Hata onto the local task force to ensure smooth operations at Urban Farmer Cleveland during the nationally publicized event attended by thousands. After getting to know the city and his staff, Hata decided to stay in Cleveland full-time to help pioneer its burgeoning culinary scene.
Away from work, Hata fills his time by cooking, gardening, photographing, scuba diving, practicing judo, and racing trucks through the mud. He resides in Cleveland with his wife, Alice James.